Acrolite Quality Policy 
At Acrolite our management and employees are committed to continually improving and maintaining the effectiveness of our Quality Management System by providing our customers with quality products that meet their requirements including applicable regulatory requirements.
Quality Management System
Acrolite's Quality Management System conforms to the requirements of ISO 13485:2016 Medical Device Standard requirements. Formal process control, documentation and a system of checks and balances help maintain quality and fulfill customer's requirements which insure consistent delivery and quality of product that meets the expectations of our customers and provides continuous improvement of all critical business and operational systems.
Acrolite Meets ISO 13485:2016 Certification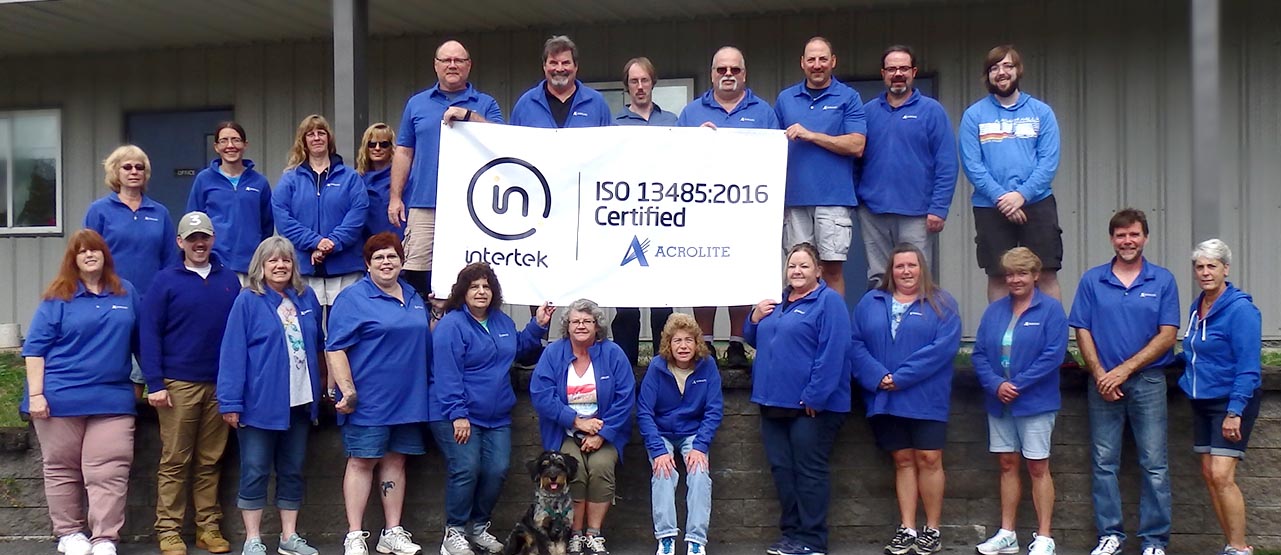 Acrolite has recently completed certification for ISO 13485:2016, through Intertek Total Quality Assurance.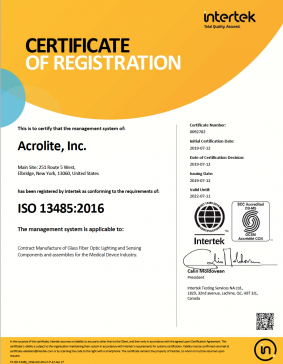 ISO 13485:2016 specifies requirements for a quality management system where an organization needs to demonstrate its ability to provide medical devices and related services that consistently meet customer and applicable regulatory requirements. Such organizations can be involved in one or more stages of the life-cycle, including design and development, production, storage and distribution, installation, or servicing of a medical device and design and development or provision of associated activities (e.g. technical support). ISO 13485:2016 can also be used by suppliers or external parties that provide product, including quality management system-related services to such organizations.
Read more about the ISO 13485:2016 certification standard on the ISO website.